JVC VCR replacement belt kits
The on-line database has been setup to direct you to the proper rubber replacement kit for your VCR.



We have a replacement belt kit for these JVC manufactured VCRs. Photo of the top side of the VCR chassis is found below.




MBK-104:
$3.95

Contains both belts, Capstan/idler belt, and the load belt. Bad belts in these VCRs can cause problems like, tries to power up then shuts down, lines in the picture, eats tape, and fast forward and rewind failure. Even though there are only two belts in the VCR they control most functions of the mechanical section. Your price is $3.95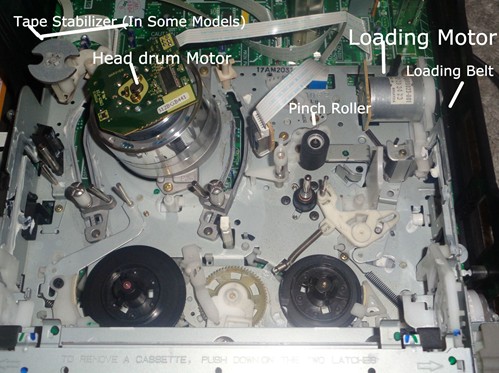 Top view of JVC MBK-104 Chassis.
Special thanks to Anthony R. for his assistance.